A Shoreline Re-Imagined
A large print of Kandinsky's Composition VIII, hanging on the walls of designer Paul Broadhurst's studio, provided the spark for this new landscape on the shores of Lake Washington in Seattle.
Playful, modern yet natural, the design has a whirling array of shapes and motifs — circles are spun off from a central point to be punctured by acute angles and dashed by sweeping curves. Yet within all of this the newly found natural elements press in and assert themselves.
Rolling new topography, two-hundred feet of reclaimed shoreline, a fescue meadow and an extensive pebble beach are all natural elements orchestrated to create a dynamic space to enjoy nature, recreation, and human company.
To See More About A Shoreline Re-Imagined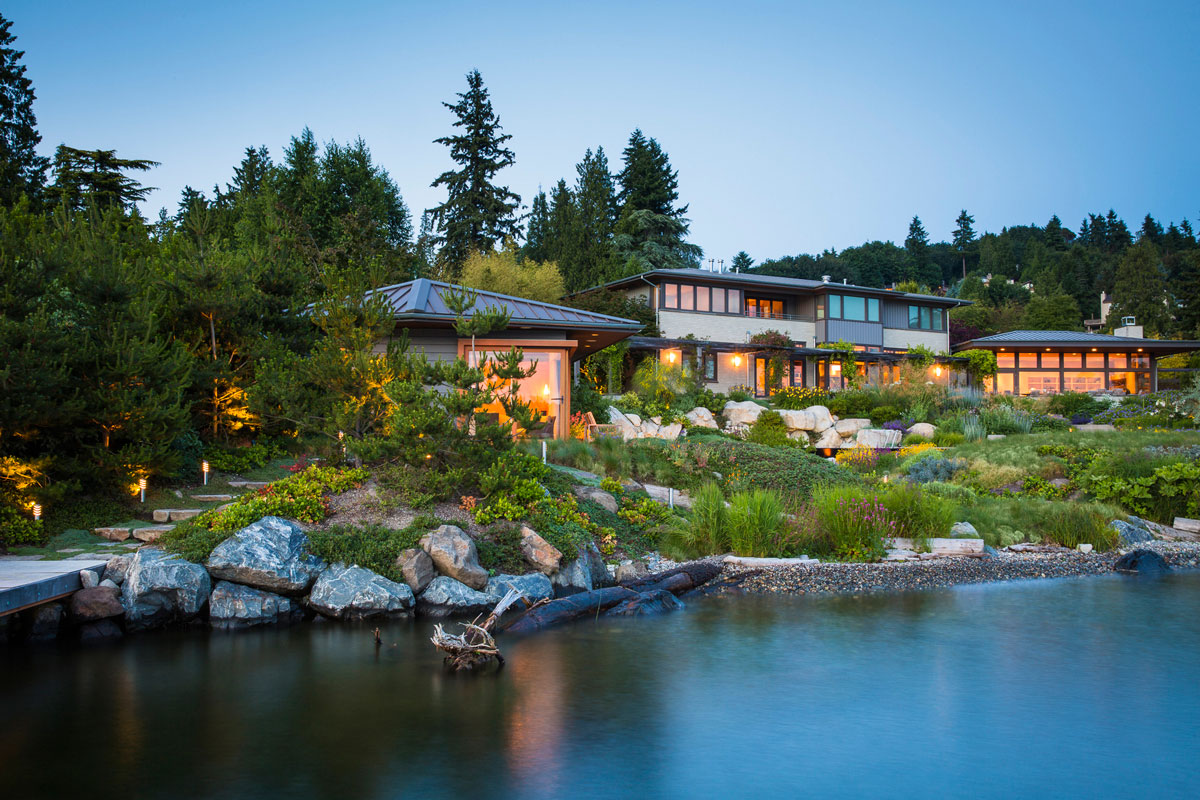 A Glimpse of Shoreline Restoration
Read more about Paul's insight into removing man-made boundaries to build nature.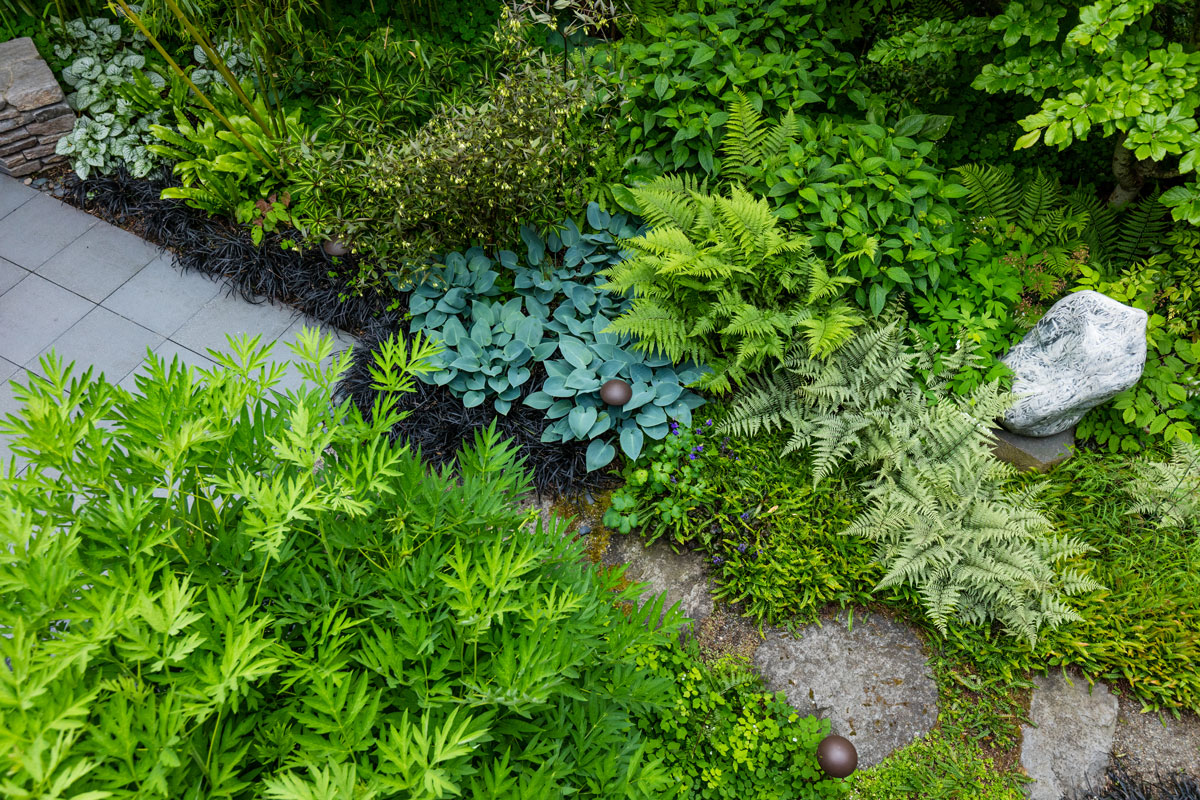 Press + Media
A collection of publications about our project work can be found here.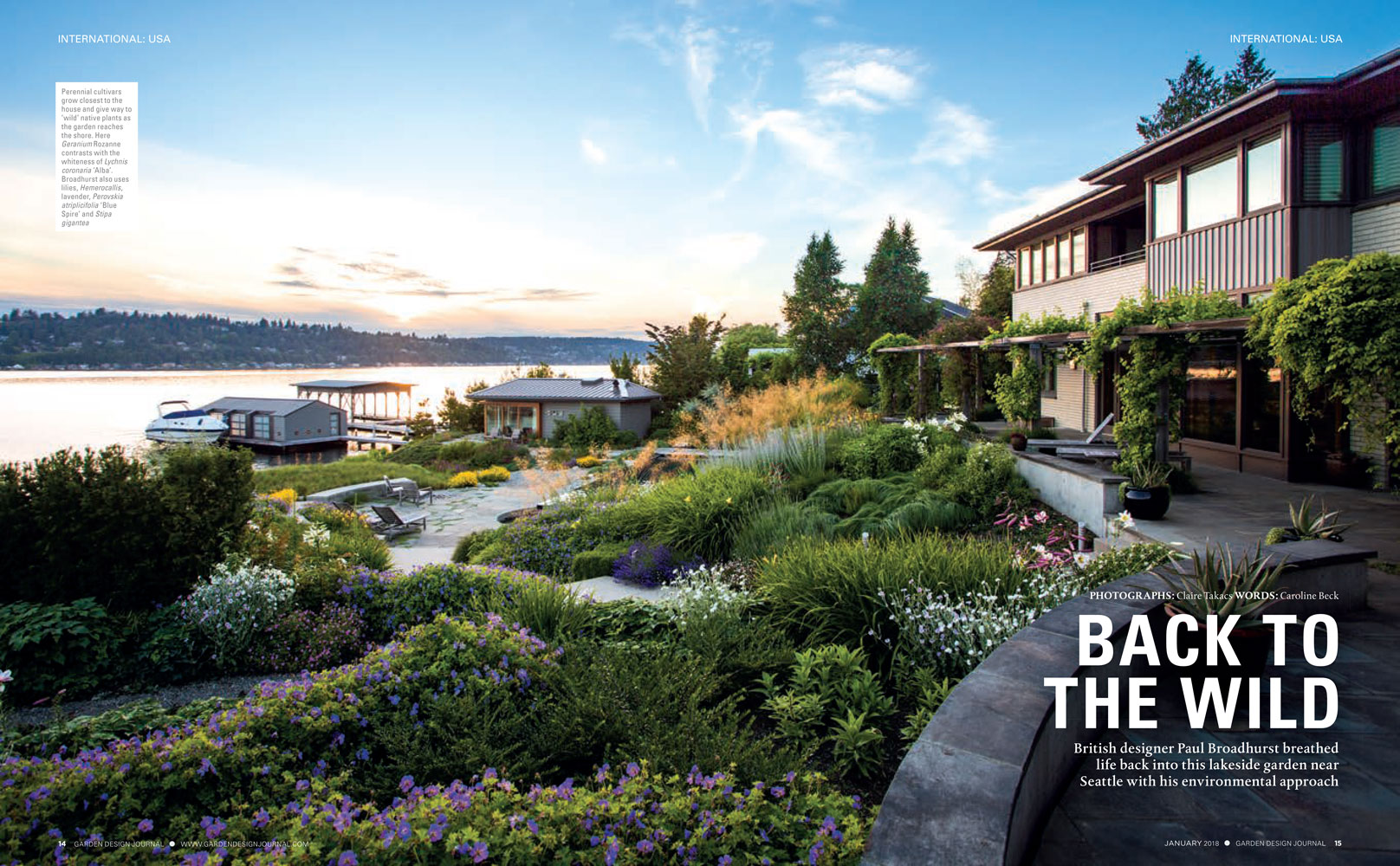 Back to the Wild
We have selected an article about this project for you.