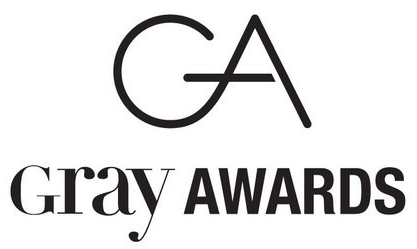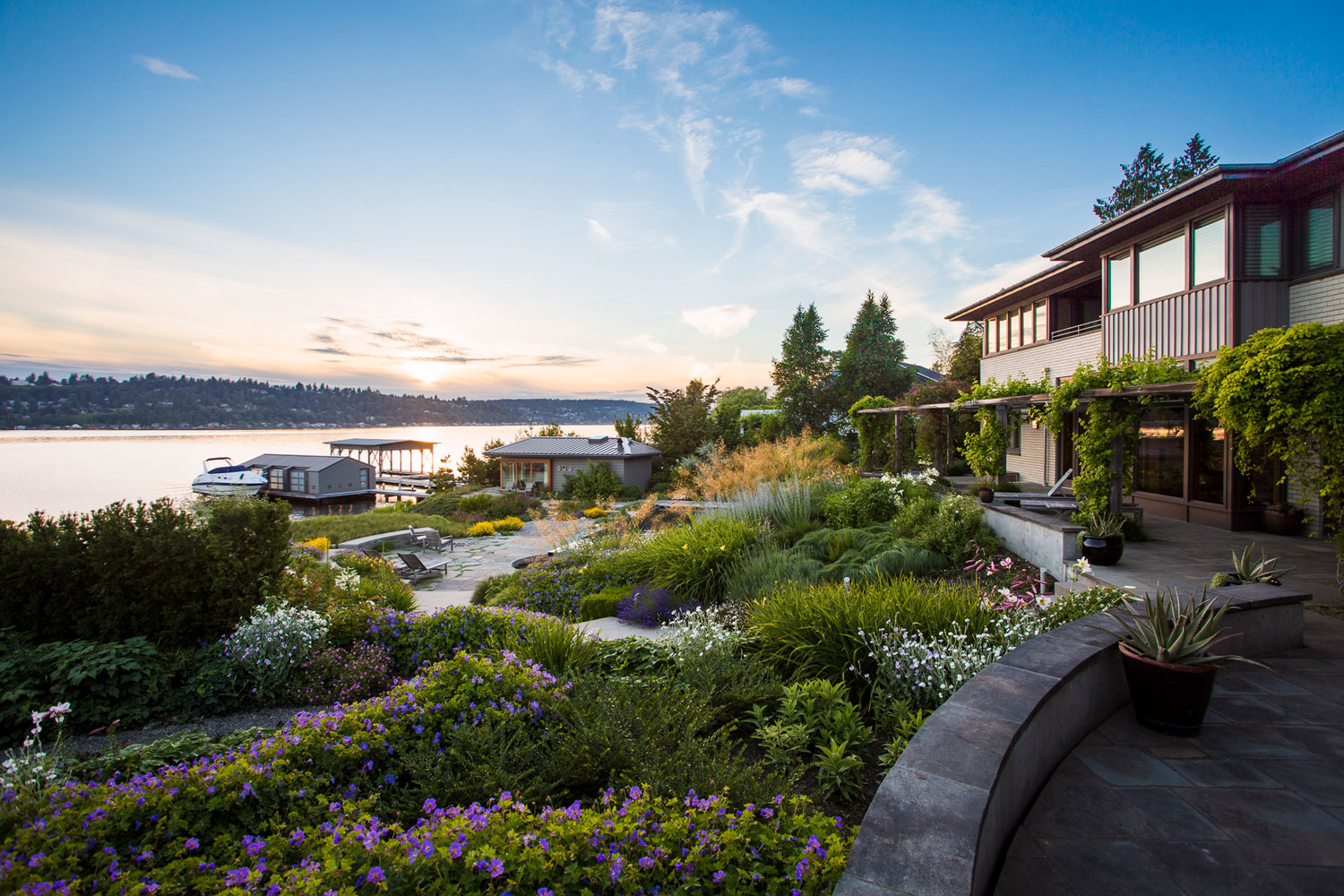 A Shoreline Re-Imagined
Finalist, Residential Design | Gray Magazine 2020 Professional Awards
150′ of southwest-facing shoreline is never a bad thing, yet this one-acre parcel in Seattle was compromised. A failing bulkhead and lawn run-off created hostile conditions for the lakeside ecology, and by restricting access was unfriendly for people, too.
Fostering greater connections between people and nature at the land-water interface became the project's main mission. With a focus on creating new specific experiences through the manipulation of landform, plant-life, the built environment and 'social choreography', the landscape now shows a mindful transitioning of space from built to un-built to create a dynamic place to enjoy nature, recreation and human company.
Worlds away from the site's previous suburban bland utility, the residential experience has been redefined. The landscape is now perceived as habitat and is used as such by humans and other animals.
This project's ecological improvements to physical processes, shoreline habitat, and to water quality led to its adoption as a pilot project for the EPA's regional Green Shores for Homes program. It is used as an active 'laboratory' to fine-tune the GSH program.
2020 Gray Awards
Along the edge of Seattle's Lake Washington, where once a nondescript concrete bulkhead met the water, a carefully crafted pebble beach now generates biodiversity within a living shoreline. A wholesale rethinking of an unceremonious lawn begat a topographic upheaval, allowing undulating meadows of native plants to form foreground, middle, and background within the landscape, with breaks for a pool and a beach house. The re-planting of native species within a previously managed terrain—and the elimination of the run-off chemicals that kept it green—have contributed to an overall re-wilding that welcomes insects and wildlife, and has cemented this project as a pilot study for the EPA's Green Shores for Homes initiative.
Gray Magazine Finalists
Fostering a greater connection between people and nature at the land-water interface became the project's main mission. The project sought out a broader definition of "garden": one that links it to the larger landscape, restoring its indigenous flora, increasing its attractiveness to the region's fauna, and encouraging engagement with native plants and wildlife.
A Shoreline Re-Imagined
A large print of Kandinsky's Composition VIII, hanging on the walls of designer Paul Broadhurst's studio, provided the spark for this new landscape on the shores of Lake Washington in Seattle.
Playful, modern yet natural, the design has a whirling array of shapes and motifs — circles are spun off from a central point to be punctured by acute angles and dashed by sweeping curves. Yet within all of this the newly found natural elements press in and assert themselves.
Rolling new topography, two-hundred feet of reclaimed shoreline, a fescue meadow and an extensive pebble beach are all natural elements orchestrated to create a dynamic space to enjoy nature, recreation, and human company.