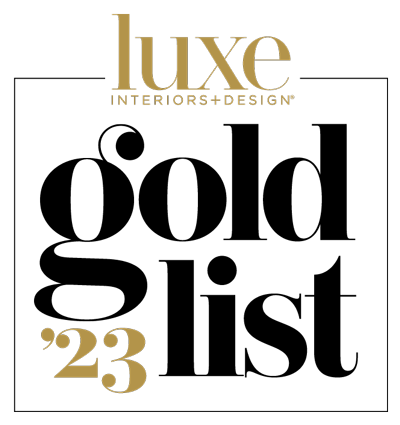 2023 GOLD LIST HONOREE
Luxe Interiors + Design Magazine
B+A Instagram
We are thrilled to be featured on Luxe Magazine's Gold List 2023!
Carillon Point is a prestigious community located on the border of Bellevue and Kirkland, offering breathtaking views of the water to the west. As a premier landscape design firm, we were thrilled to have the opportunity to enhance one of the outdoor spaces in this high-end living community.
Upon entering the ground-level condominium unit, guests are greeted by an axial band of sandstone. Through our design we strengthened this axis to pass completely through the unit. On the east (shady) side, the axis now terminates with a minimalist water feature, and to the west, by an identical fire feature suspended above the waterline. By extending and terminating the sandstone internal axis this way the landscape becomes intrinsically fused with the interior space.
Luxe Magazine
A Fresh Take On A Classic Northwest Home With Formal Architecture
BY MAILE PINGEL | MARCH 30, 2022
"They just don't make condos like this anymore," says designer James Fung. The Kirkland, Washington, complex, designed by architect James Olson of Olson Kundig in the early 1990s, is a celebration of Northwest vernacular, a style that Fung and his firm partner, Whitney Maehara, eagerly embraced. "James and I both have an architectural background, so it was fun to honor the original design—but it also posed a challenge for us," adds Maehara.